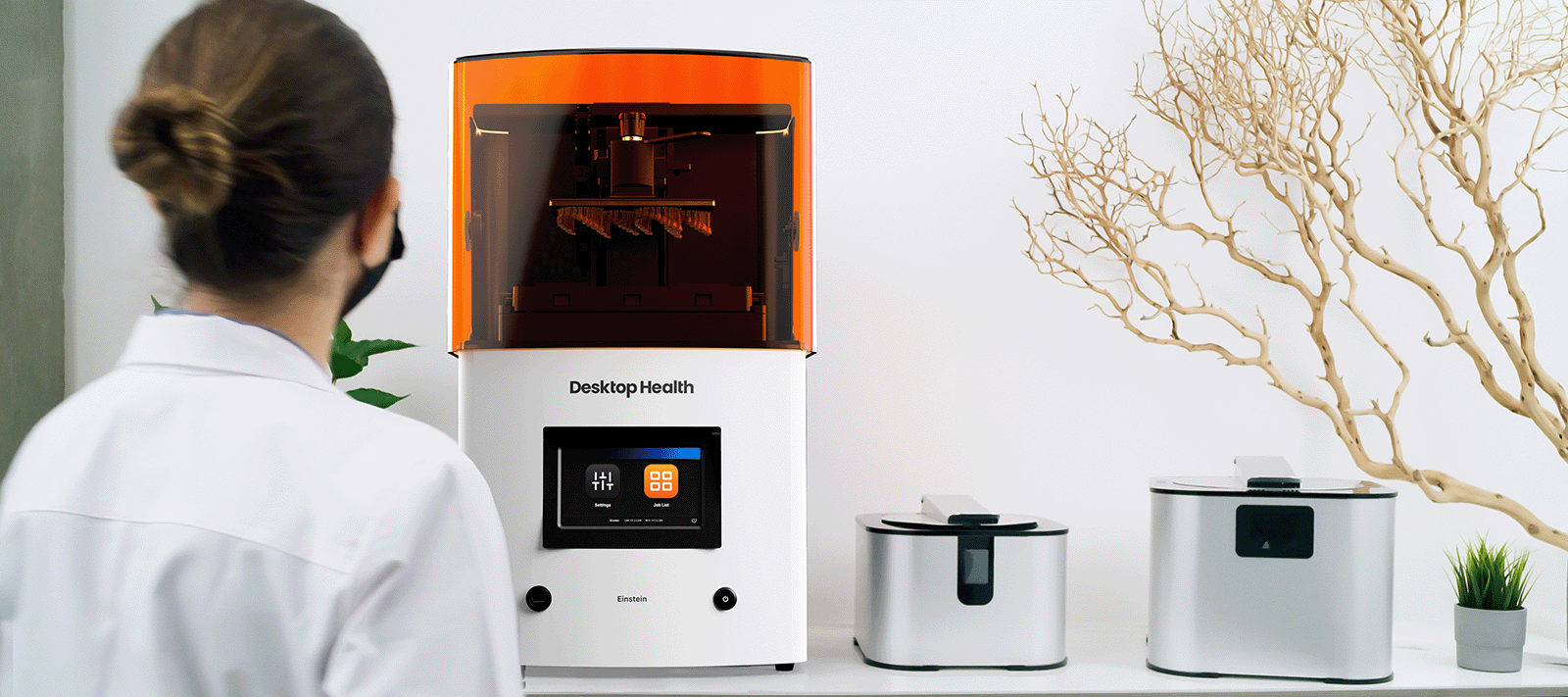 Desktop Health Orthodontic 3D Printer and Dental Resin
Transform your in-house aligners workflow from fit to finish with Einstein and Model Z
Consistent, reliable model prints for same-day patient delivery
Simple, easy-to-understand, integrated workflow
Advanced patient care with customization and high accuracy
Discover EinsteinTM 3D Printer
Meticulously designed for dental professionals, Einstein hits on all the key features essential to superior 3D printing: accuracy, speed, and versatility.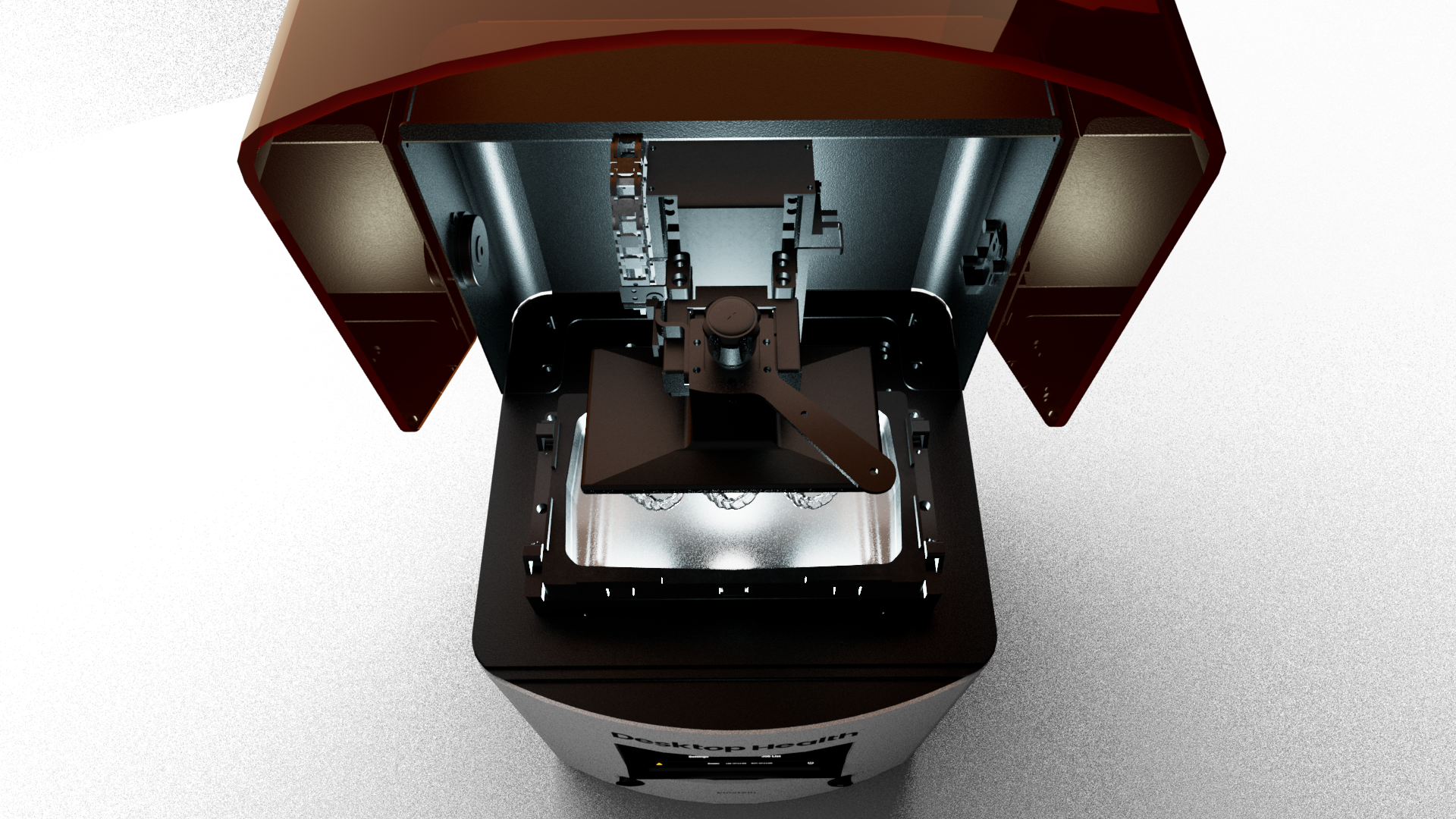 Featuring Hyperprint

for repeatability and speed
An efficient combination of heat and closed-loop feedback, driven by intelligence sensors, fully customizes how each print layer is processed, leading to better repeatability, quality assurance, and speed. Made to fit your throughput needs, Einstein prints six models in 13 minutes.
Built-in heating thins the viscosity of polymer resins for quick recoating; no separate heating unit is required.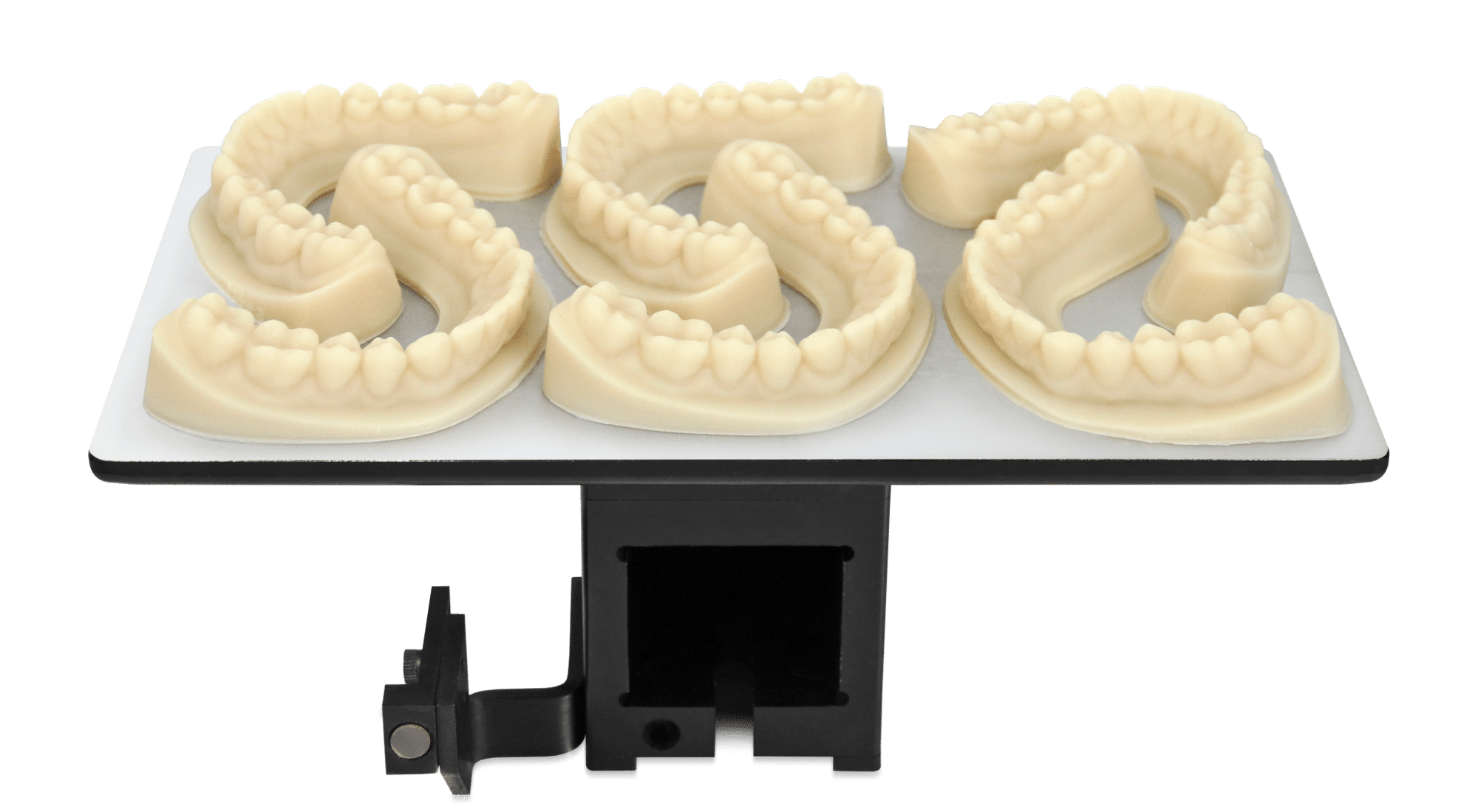 Model Z

for efficiency
Model Z is as effective as it is fast. This low viscosity model material is ideal for orthodontic models requiring smooth surface resolution, easy clean-up, and a superior fit and finish.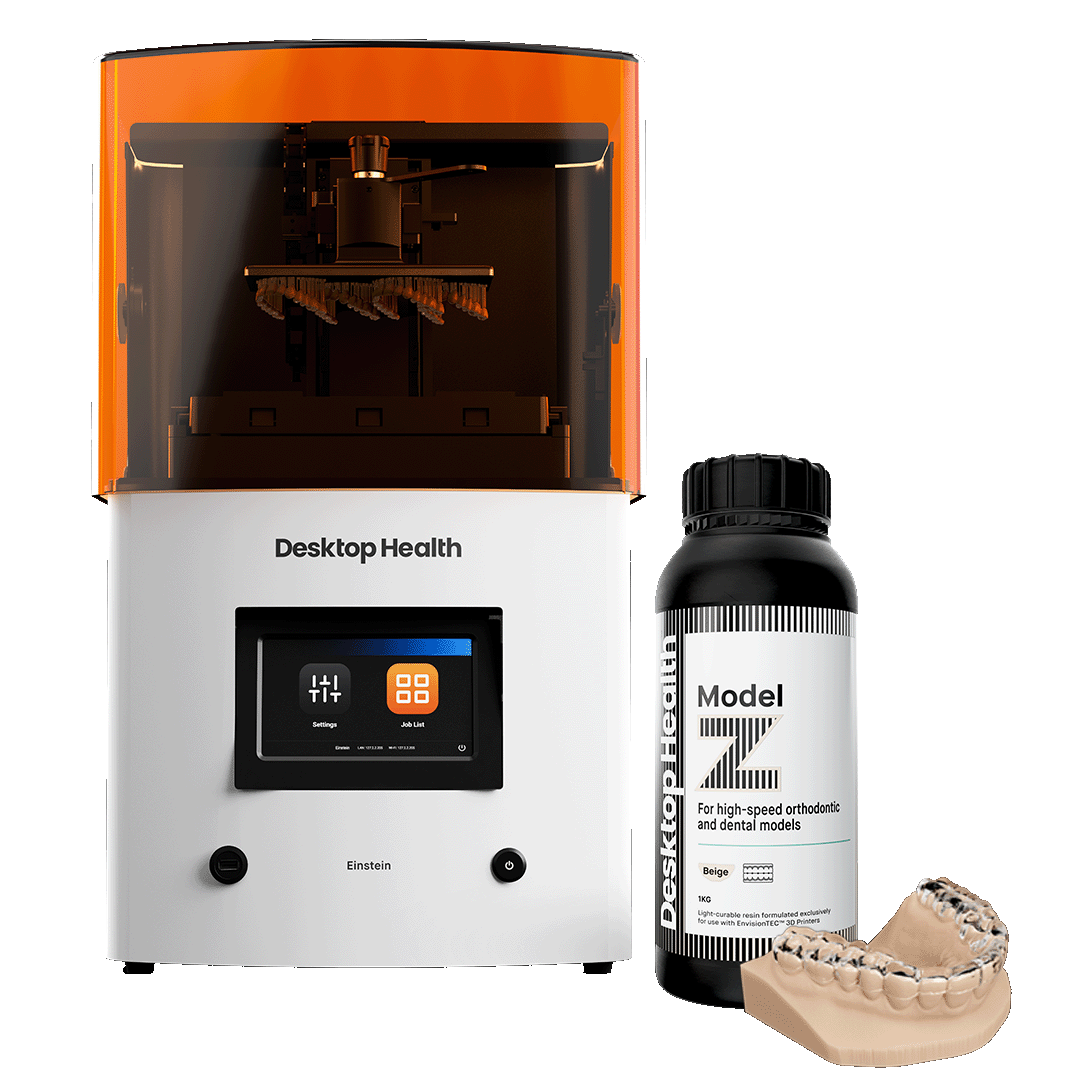 Request your free sample model