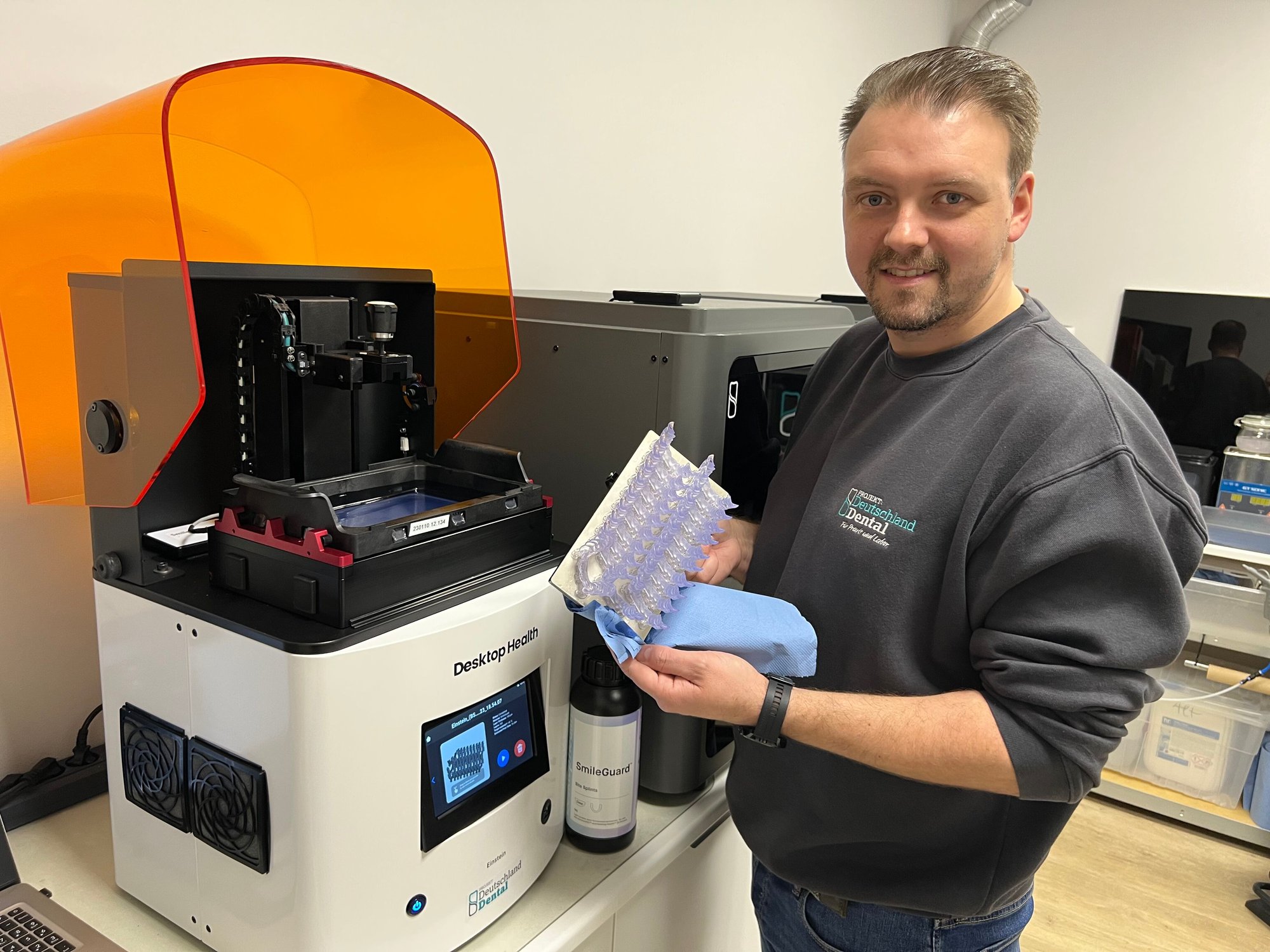 How a German Dental Lab Delivers High-Quality Dental Splints and Models to Increase Productivity
Projekt: Deutschland Dental (PDD) revealed how they consistently deliver the highest quality dental models for its customers in record time while extremely saving production costs & time and growing their business.
The success in a glance:
Significant reduction of production costs compared to traditional manufacturing

Extreme time savings in model production

Increased productivity despite skilled labor shortage

Highly precise, strong, and clear dental models

Zero-waste bite splint fabrication
Get your exclusive case study
"Now, as soon as we've got the patient scan from
the dentists, we can manufacture the models right away
on the same day. The costs, and especially the times
we can save in the productions, are extreme."
Kai Weiffen, CEO of Projekt: Deutschland Dental